After we finished our group portraits, we went straight into our First Dance, "
Give Me a Kiss to Build a Dream On
" as performed by Louis Armstrong. We never took dance lessons. Neither of us are particularly good dancers. Our practicing consisted of swaying and twirling in our office and foyer at home a few times during the weeks leading up to the wedding. I have absolutely zero regrets about this. Sure, maybe it'd be fun to learn to dance together sometime, but on our wedding day, swaying and looking at my shiny new husband was all I was keen to do. I certainly didn't want to be stressing about remembering any coordinated dance moves. It was a lovely three minutes.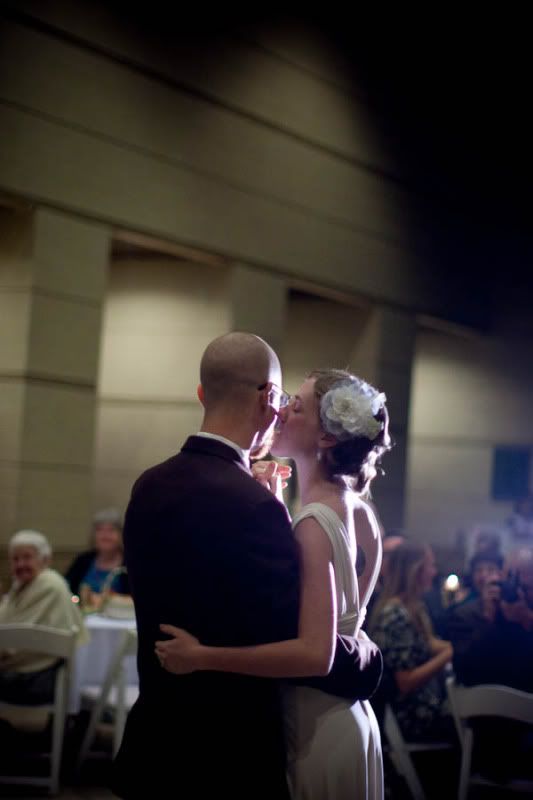 Give me a kiss to build a dream on
And my imagination
Will thrive upon that kiss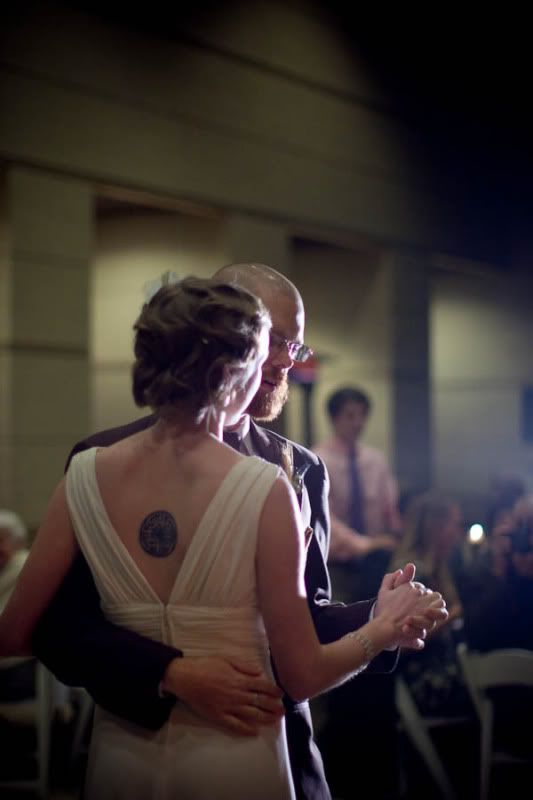 Sweetheart, I ask no more than this
A Kiss to build a dream on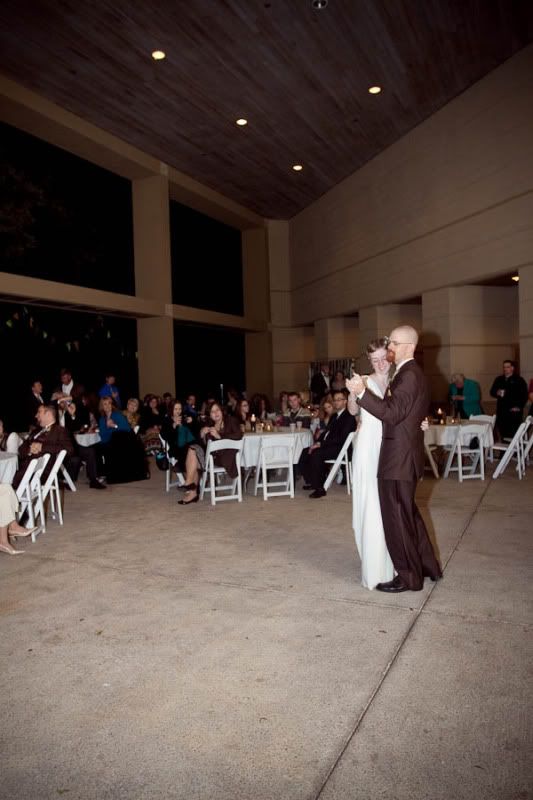 Give me a kiss before you leave me
and my imagination
will feed my hungry heart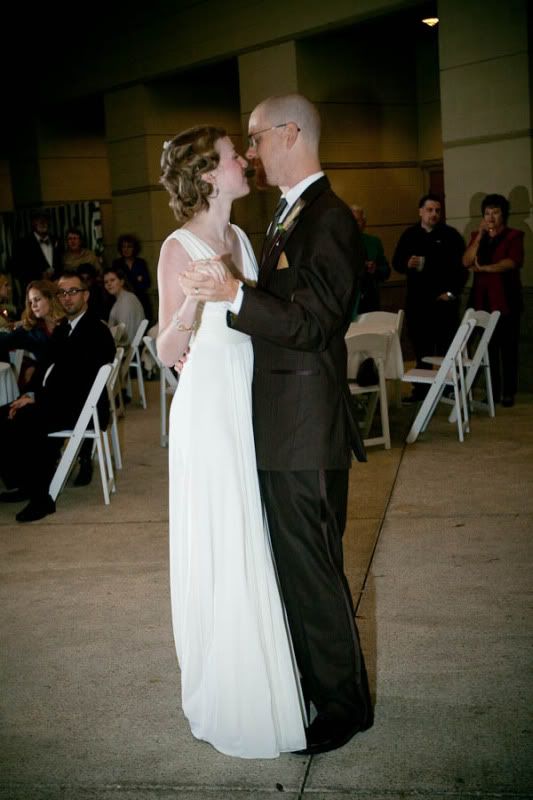 Leave me one thing before we part
A kiss to build a dream on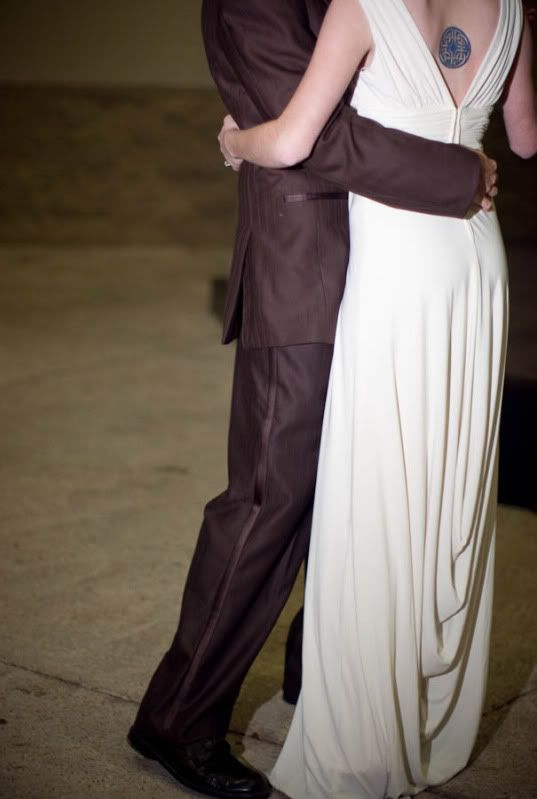 When I'm alone with my fancies
I'll be with you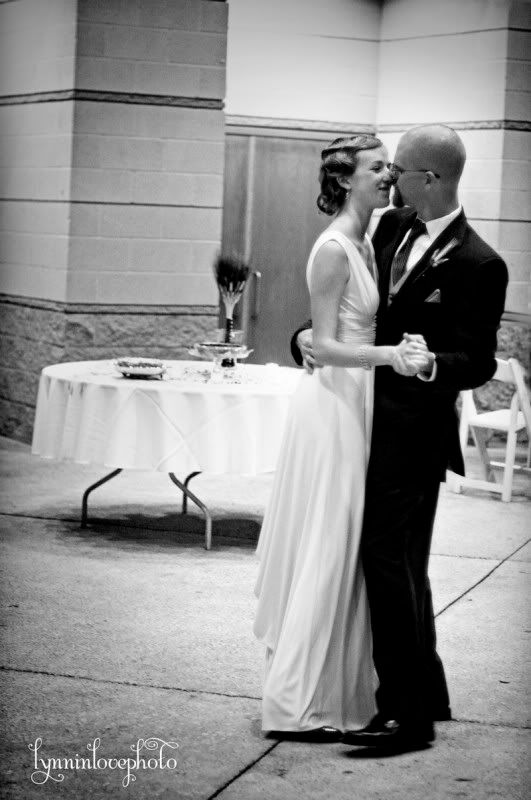 Weaving romances
Making believe they're true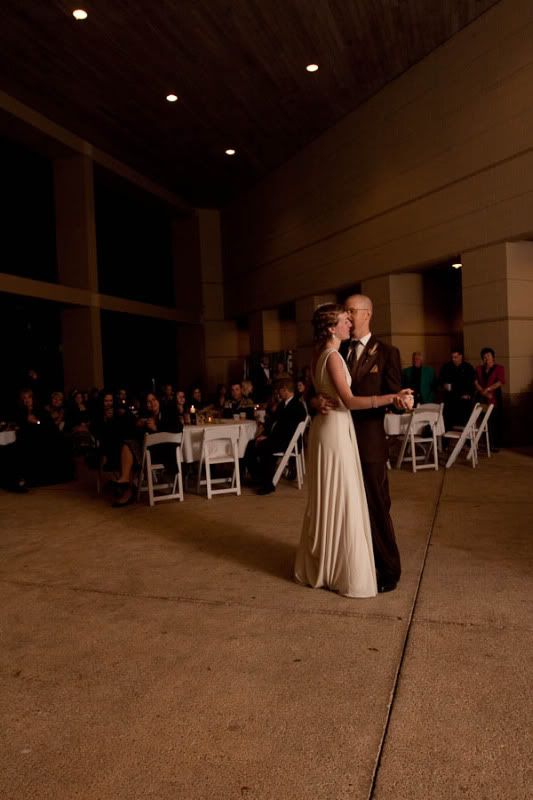 Oh, give me your lips for just a moment
and my imagination
will make that moment live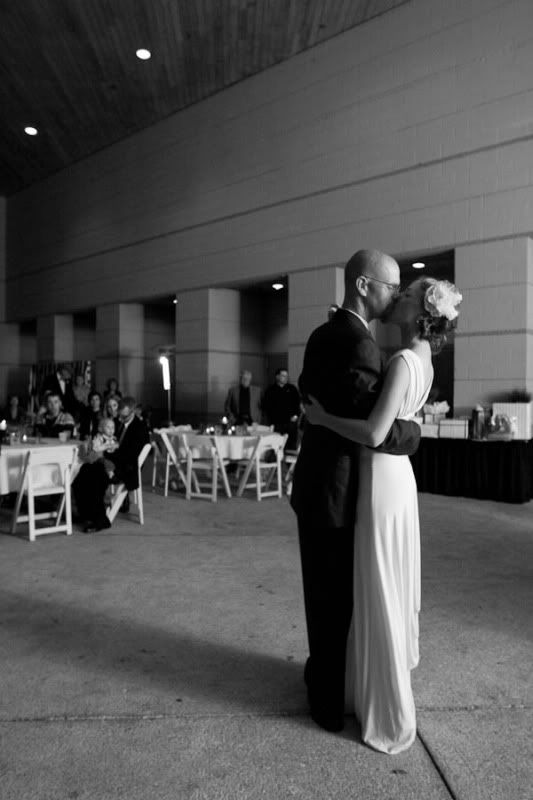 Give me what you alone can give
A kiss to build a dream on
All photos by Jenna Cole, unless otherwise denoted by watermark as Lynn Nguyen's.
I purchased a disc of unedited high resolution photos from Jenna, so all photos by her have been edited by me for the purpose of sharing them with you.