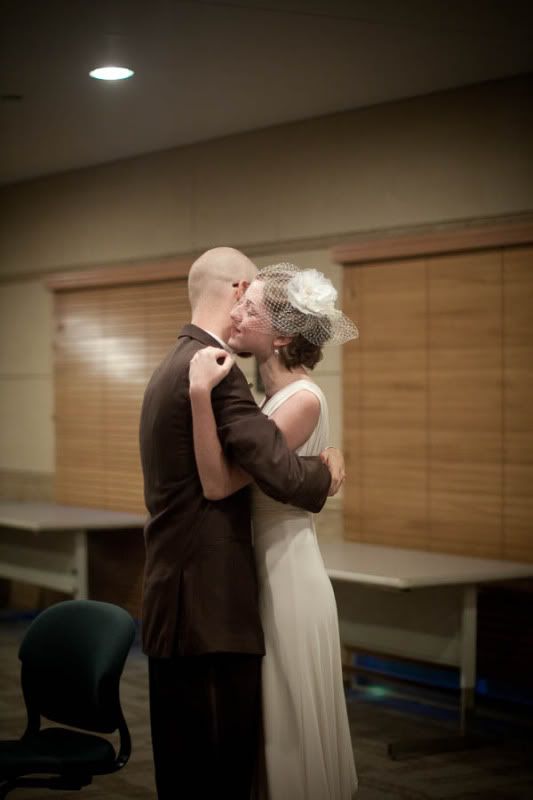 After the ceremony, we sneaked off for a few minutes to ourselves. Well, to ourselves with the exception of a few people wandering in to grab lighters for the centerpiece candles, a few people who got confused on their way out of the bathroom, and Jenna who grabbed a few photos of our zen moment. We hardly noticed their presence with the flood of emotions and a fair few tears as we celebrated our brand new marriage. The alone-time became an impromptu practice of our First Dance. So really, I guess these are photos of our real first dance as husband and wife.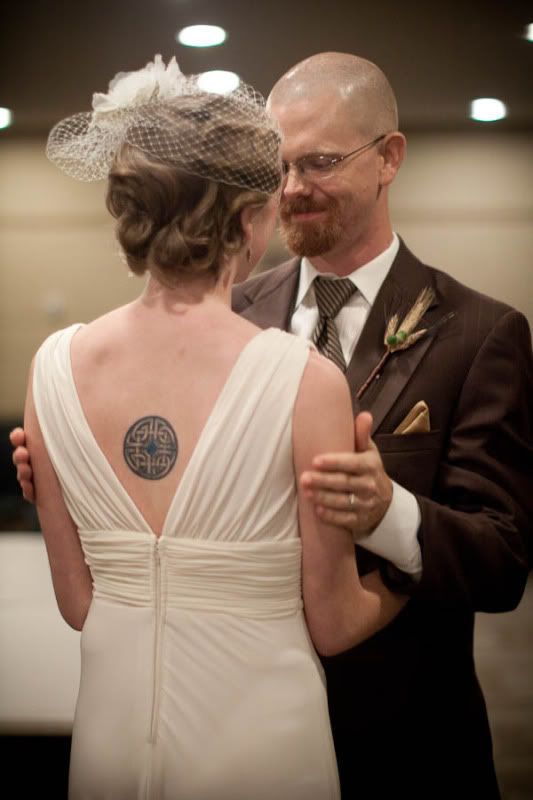 Photos by Jenna Cole.
I purchased a disc of unedited high resolution photos from Jenna, so all photos by her have been edited by me for the purpose of sharing them with you.