We debated for a little while as to whether we ought to have champagne for the toast or not. We wound up just toasting with whatever we had in hand at the time, and I think it was perfectly appropriate for the occasion.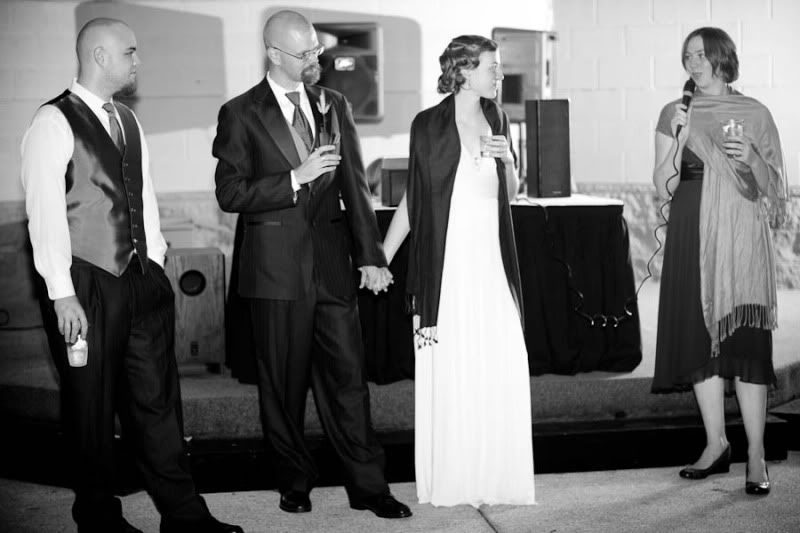 When I was my sister's Maid of Honor at age 15, I had no idea that I was supposed to give a speech. So.. I just didn't. Whoops. Opie kind of forgot to plan one for his best man Justin's wedding, so apparently his speech was pretty weak. Weeeell, we love them both, but Justin's and Jessie's speeches weren't particularly planned or eloquent, so we both feel a lot better now. Just sayin'.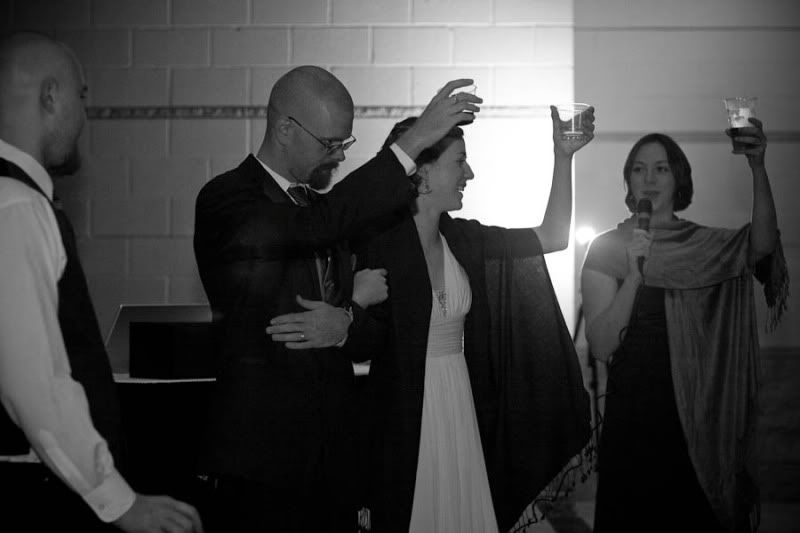 All photos by Jenna Cole.
I purchased a disc of unedited high resolution photos from Jenna, so all photos by her have been edited by me for the purpose of sharing them with you.

*Slainte, for those who may not know, is a gaelic drinking toast to health.